Dual-torentje Slitter Rewinder Machine GFTW1280C2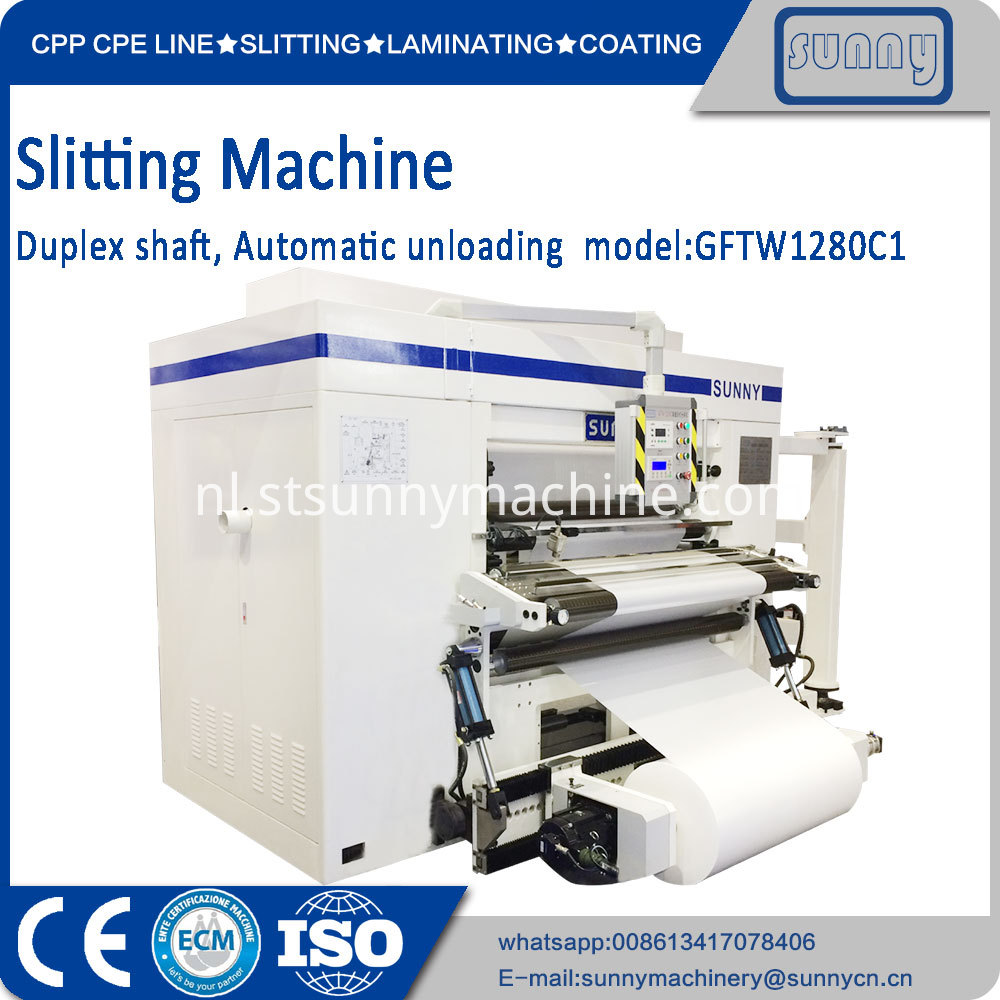 Toepassing:
Standaard duplex middenas snijwalswikkelaar met automatische constante spanningsaandrijving en conische trekregelingsfunctie, spanningshoudfunctie wanneer de machine is gestopt.
Standaard duplex middenas snijwalsmachine. Kan in geschikt harnas, lengte en net rolmateriaal snijden. Machine neemt SIMENS HMI, PLC programmeerbaar controller, digitale module. JAPANSE AC servomotoraandrijving voor Rewind, YASKAWA servomotoraandrijving voor tractie. Het maakt hele machine lijnsnelheid en 3segments spanning bereikt synchrone automatische controle. Zachte start en zachte stop bereikt door deze machine.
Dubbele as Slitter GFTW1280C1 keurt mechanische structuur van gemakkelijke verrichting goed, gemakkelijke assemblage, gemakkelijke demontage, gemakkelijk onderhoud

Belangrijkste technische parameters:
1). Effectieve breedte: 200-1320mm
2). Onvoldoende maximale diameter: φ800mm
3). Terug breedte: 50-1300mm (3inches bal type slide type air-as, effectieve breedte 30-1300mm)
4). Rindiameter: 550 mm
5). Herinner papier-kern: 3 inch
6). Machine snelheid: 0-400 m / min
7). Volledig machinevermogen: 380V / 3 Phase, 50Hz, ongeveer 25 kW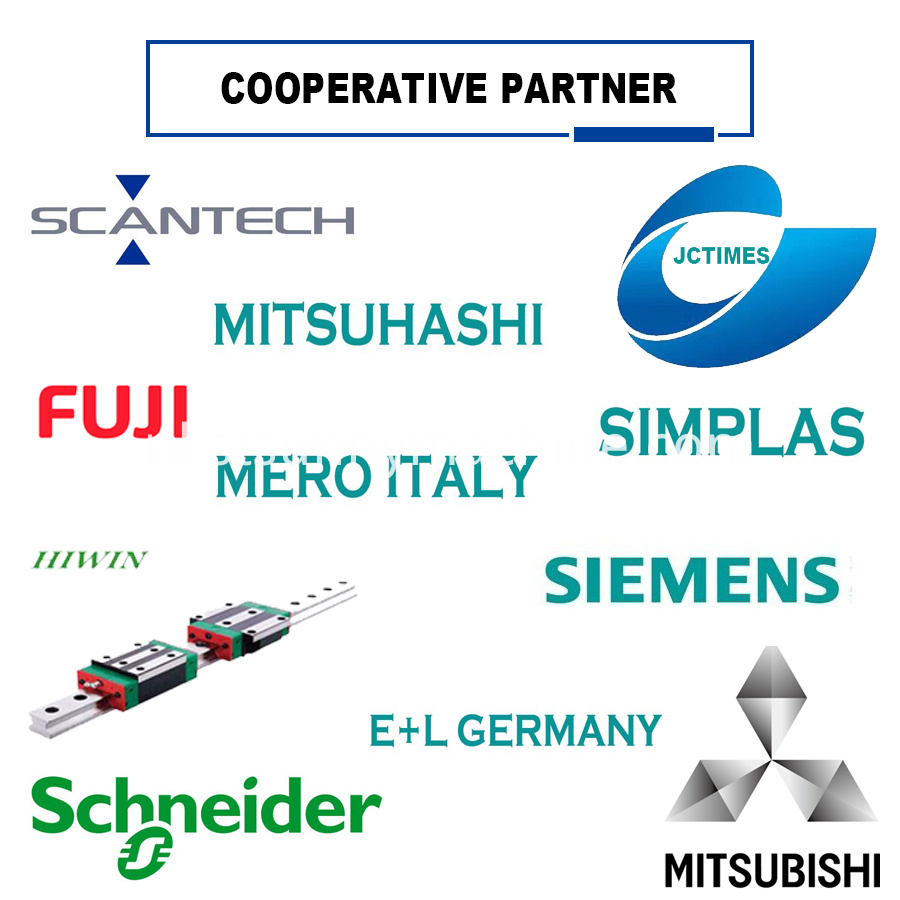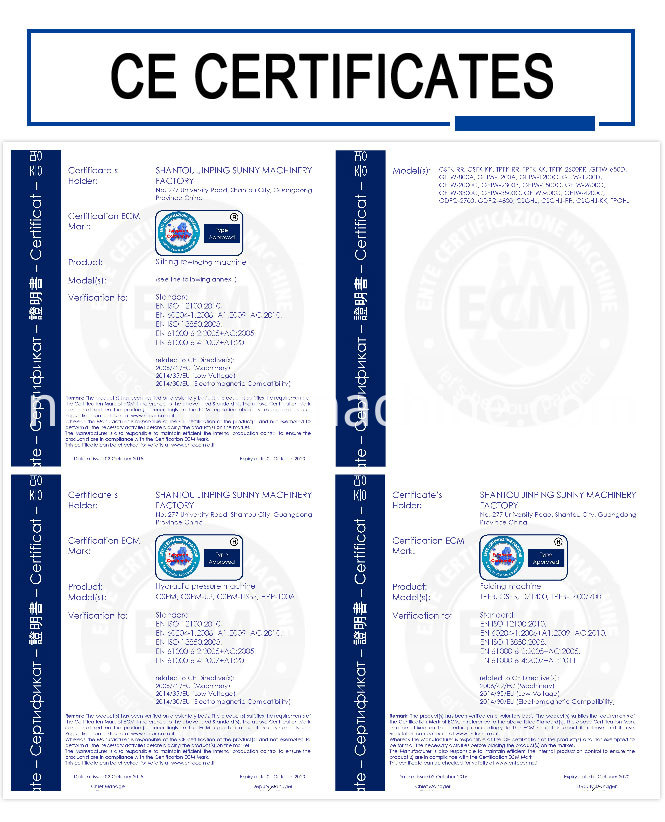 Bedrijfsinformatie:
Sunny Machinery Factory is een geïntegreerde professionele fabrikant voor het produceren, ontwerpen en verkopen van machines voor het gieten, opwinden, lamineren, coaten en CPP of CPE 3 of meerdere lagen Cast Film machines met meer dan 19 jaar ervaring.
Ons bedrijf heeft zich ontwikkeld en is op weg naar een groter concurrentievoordeel door voortdurend de technologie en innovatie te verbeteren.
Alle projecten worden onderhouden door onze expertise in Mechanical Engineer Department, Assembly Department, Electrical Department, Software Programming Department, zodat we onze klanten kunnen voorzien van onze hoogwaardige machines, ook kunnen we allerlei aanpassingen maken op basis van klantspecifieke vereisten.
Onze machines worden verkocht in vele landen, waaronder India, Indonesië, Thailand, Vietnam, Brazilië, Polen, Korea, Italië, de Filippijnen, Singapore, Rusland, Maleisië, Pakistan en zo verder.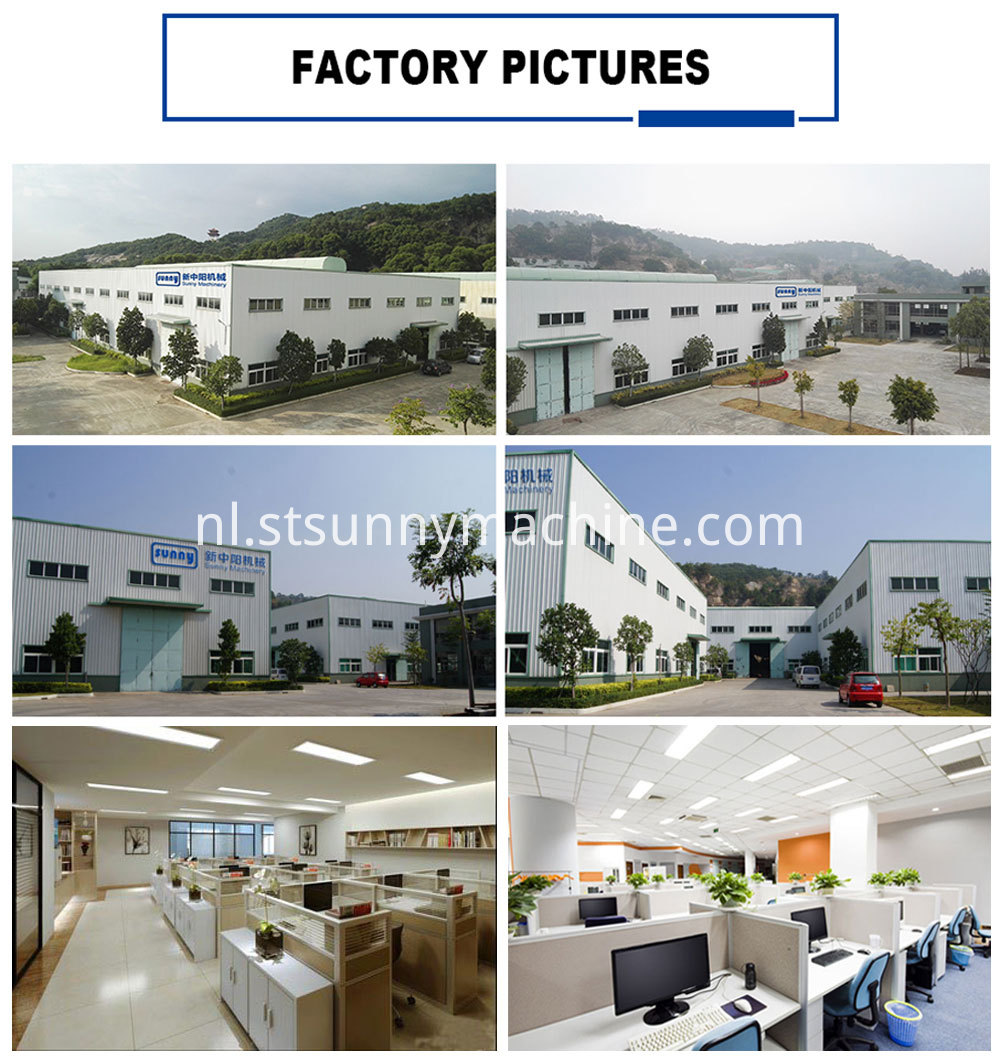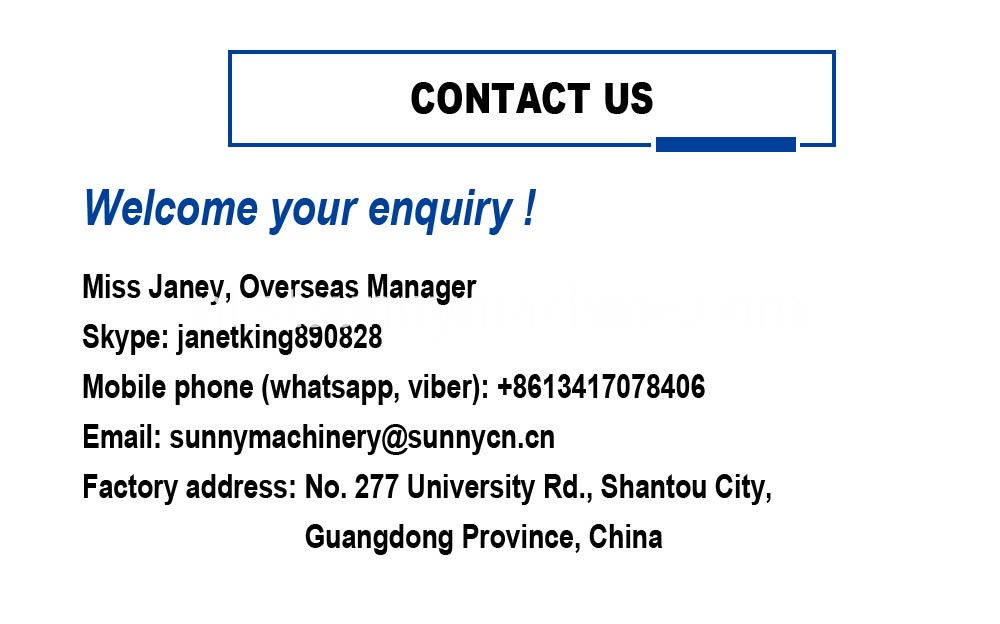 Product Categorie : Snij Machine serie > Snellafspoelen met hoge snelheid