Automatische middenvouwmachine voor POF Krimpfolie
Toepassing: Automatische centrum vouwende machine voor POF Krimpfilm verstrekte grondstof door Ontspan apparaat. Door vouwend apparaat andTraction-het verwarmen scherp apparaat om verschillend specificatiemateriaal van klant te produceren. hele machine neemt PLC, Ditital module en SIMENS HMI bereikt volledige automatische controle, volledige automatische spanning controle zorgen machine run in hoge snelheid en met hoge mate van autom atie en stabiele prestaties.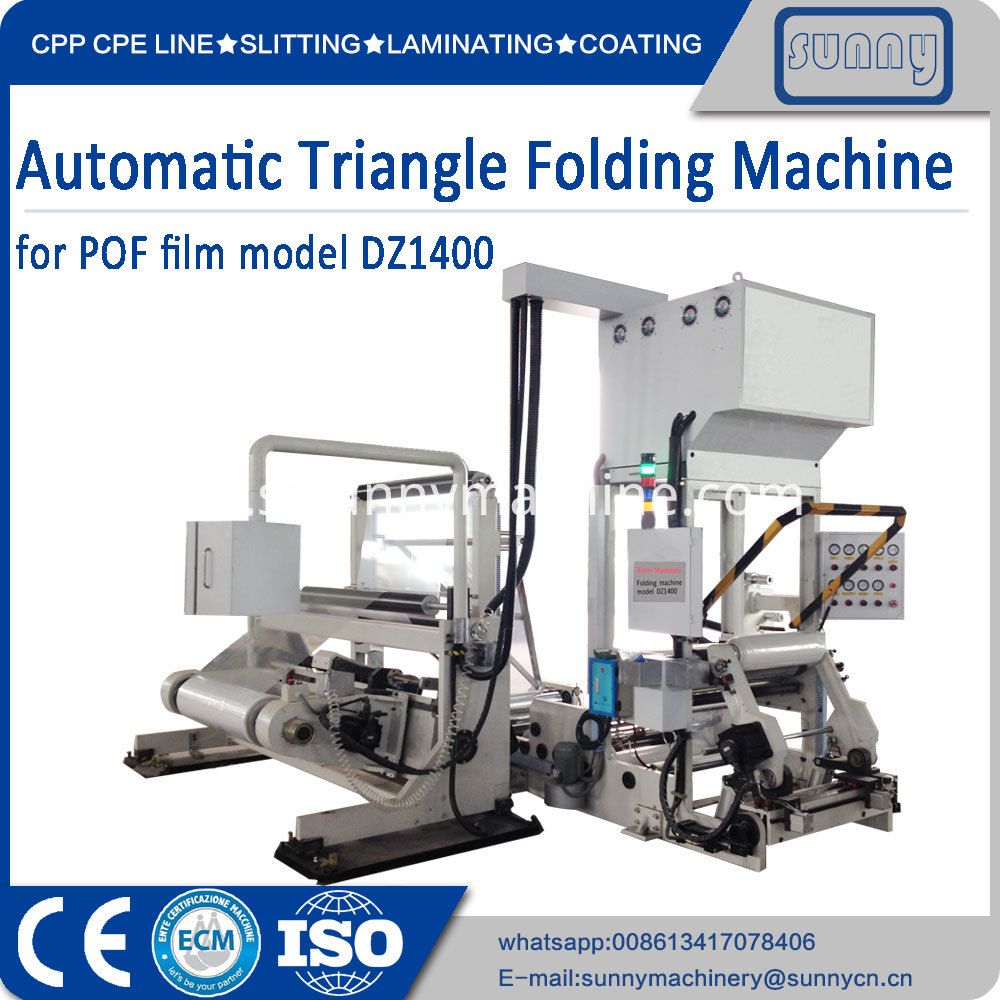 Belangrijkste technische parameters:
1. Vouwmateriaal: 10-100μm, POF / HDPE / LDPE / CPP / BOPP
2. Maximale machinesnelheid: 400 m / min; Normale rijsnelheid 300 m / min; machine loopt stabiel, niet voor de hand liggende trilling en ruis.
3. Afrollen Maximaal draagvermogen: 1000 kg; Maximale diameter: 1000 mm. Minimale afwikkelbreedte is 400 mm.
4. Terugloop Maximale diameter: 700 mm
5. Maximale effectieve breedte: 1400 mm;
6. Ontspan spoel kern: 3 inches en 6 inches plug, diameter is 70 mm papier-core;
7. Wind de haspel opnieuw op: papier en kern van 3 inch en 6 inch
8. Heropend netheid <1 mm
9. Machine totale vermogen: AC 380 V 3 fase 5 lijnen. Ongeveer 14,5 kw
10. Luchtdrukluchtdruk> 5 kg / cm 2
11.Externe afmeting: 4000 mm x 3500 mm x 2500 mm (L x B x H)
12. Machine dode belasting: ongeveer 2 Ton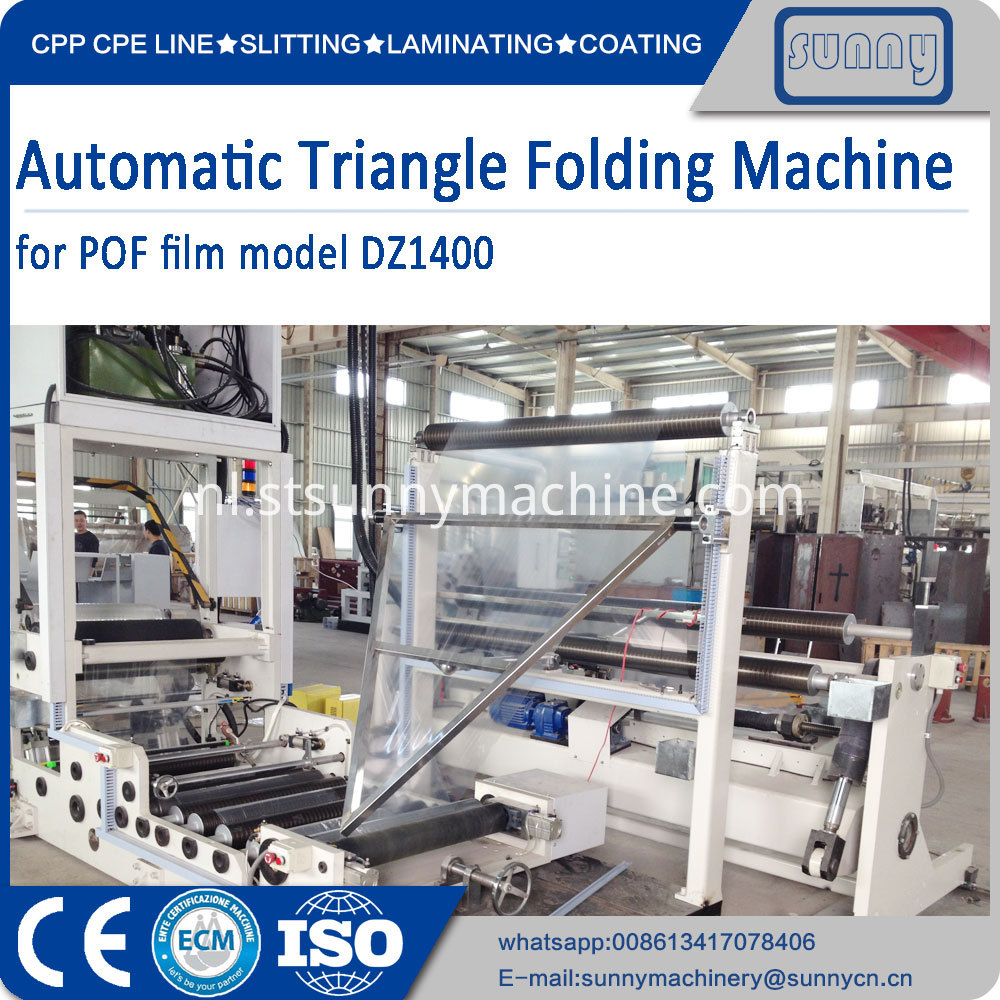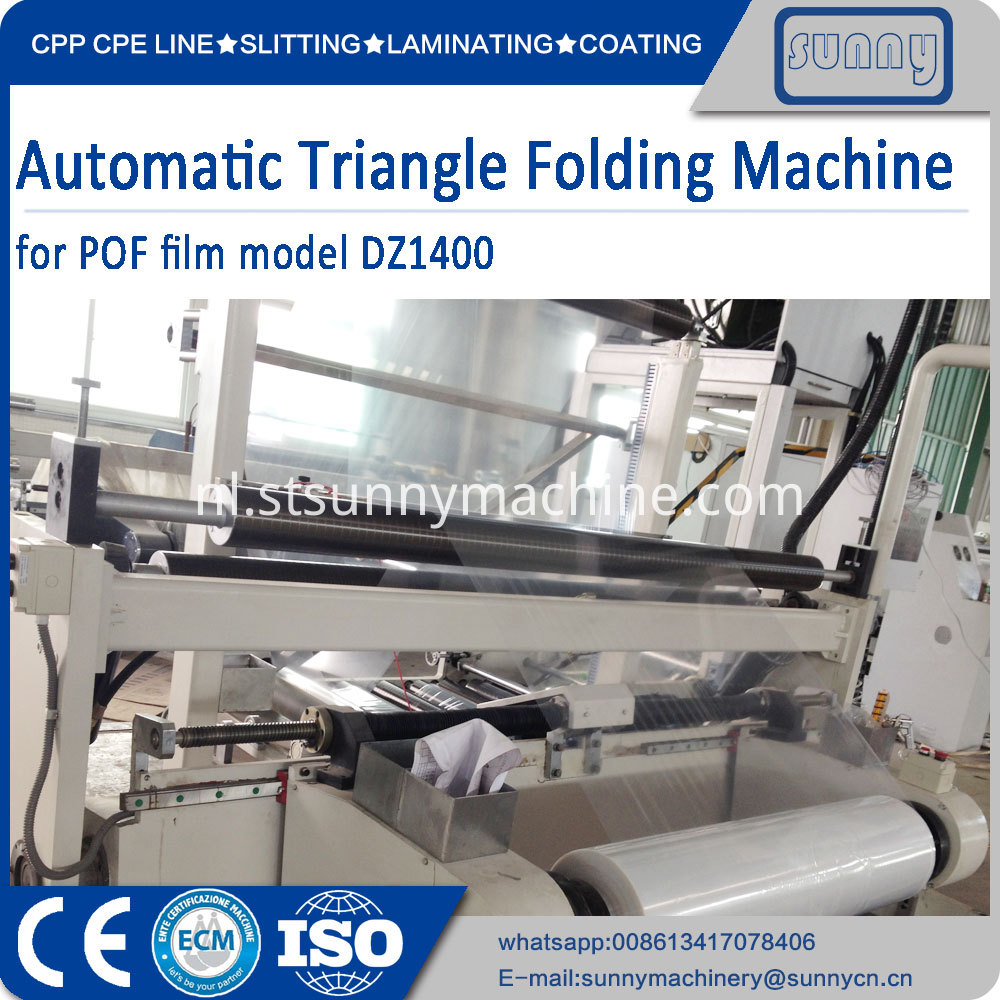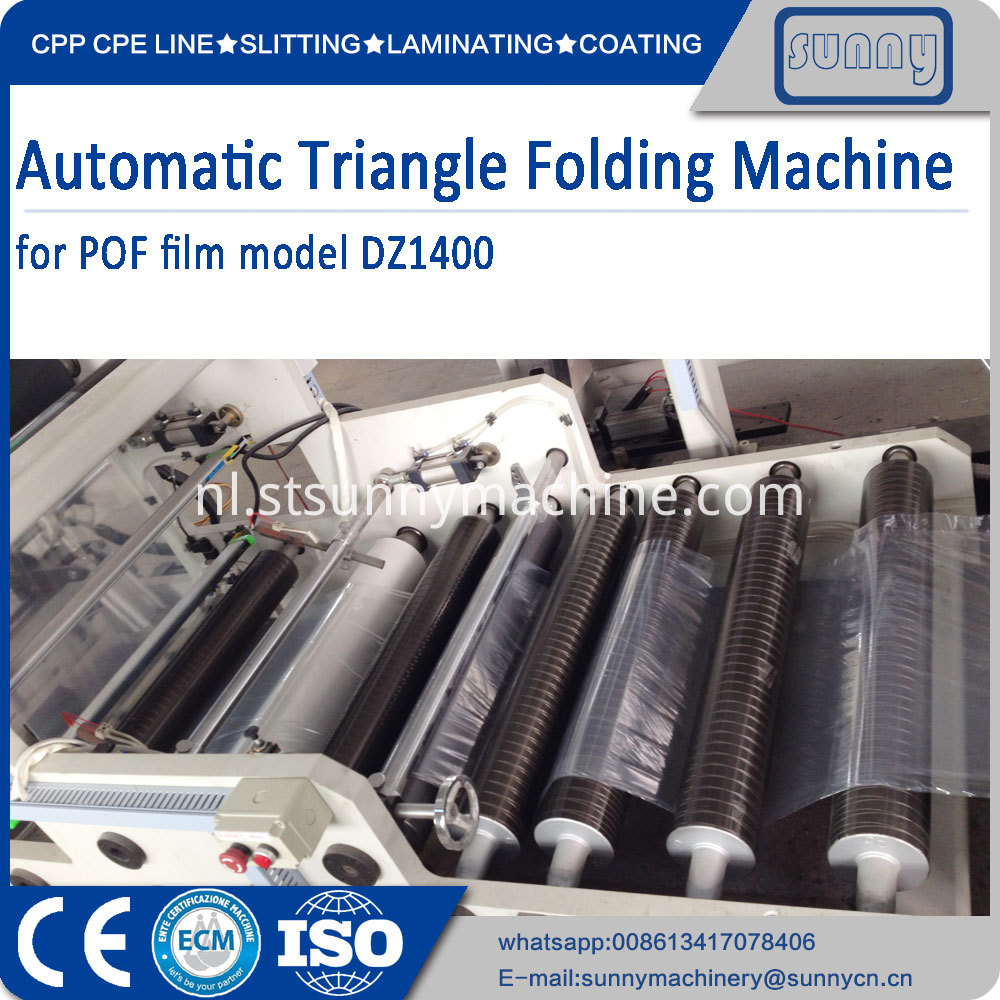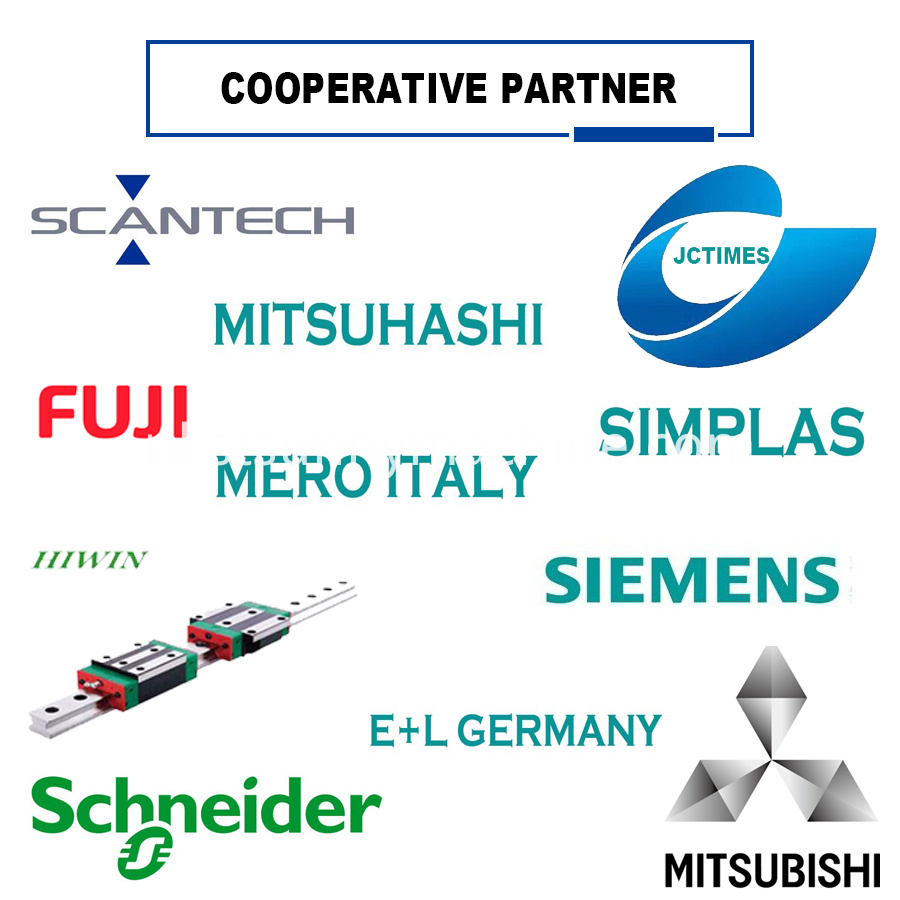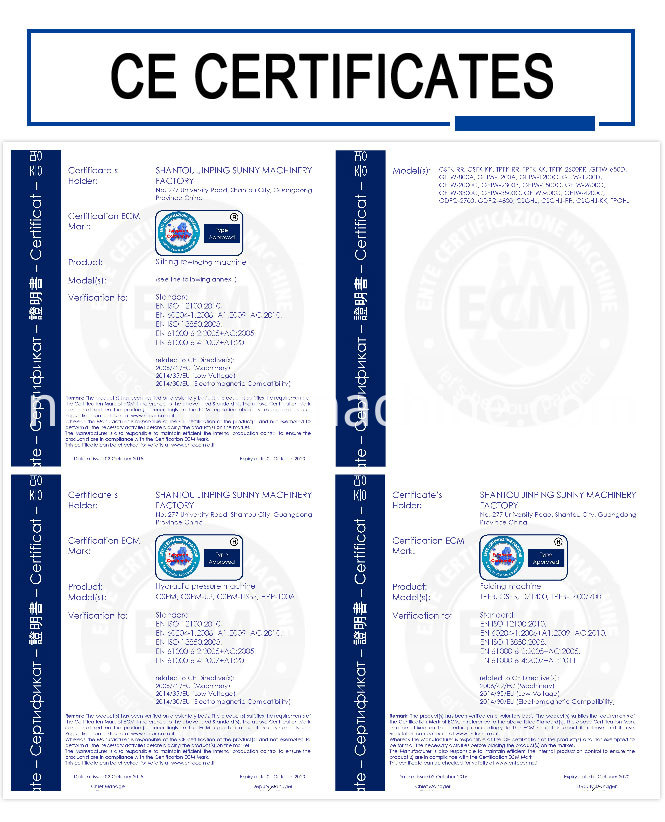 Bedrijfsinformatie:
Sunny Machinery Factory is een geïntegreerde professionele fabrikant voor het produceren, ontwerpen en verkopen van machines voor het gieten, terugspoelen, lamineren, coaten en CPP of CPE 3 of meerdere lagen Cast Film machines met meer dan 19 jaar ervaring.
Ons bedrijf heeft zich ontwikkeld en is op weg naar een groter concurrentievoordeel door voortdurend de technologie en innovatie te verbeteren.
Alle projecten worden onderhouden door onze expertise in Mechanical Engineer Department, Assembly Department, Electrical Department, Software Programming Department, zodat we onze klanten kunnen voorzien van onze hoogwaardige machines, ook kunnen we allerlei aanpassingen maken op basis van klantspecifieke vereisten.
Onze machines worden verkocht in vele landen, waaronder India, Indonesië, Thailand, Vietnam, Brazilië, Polen, Korea, Italië, de Filippijnen, Singapore, Rusland, Maleisië, Pakistan en zo verder.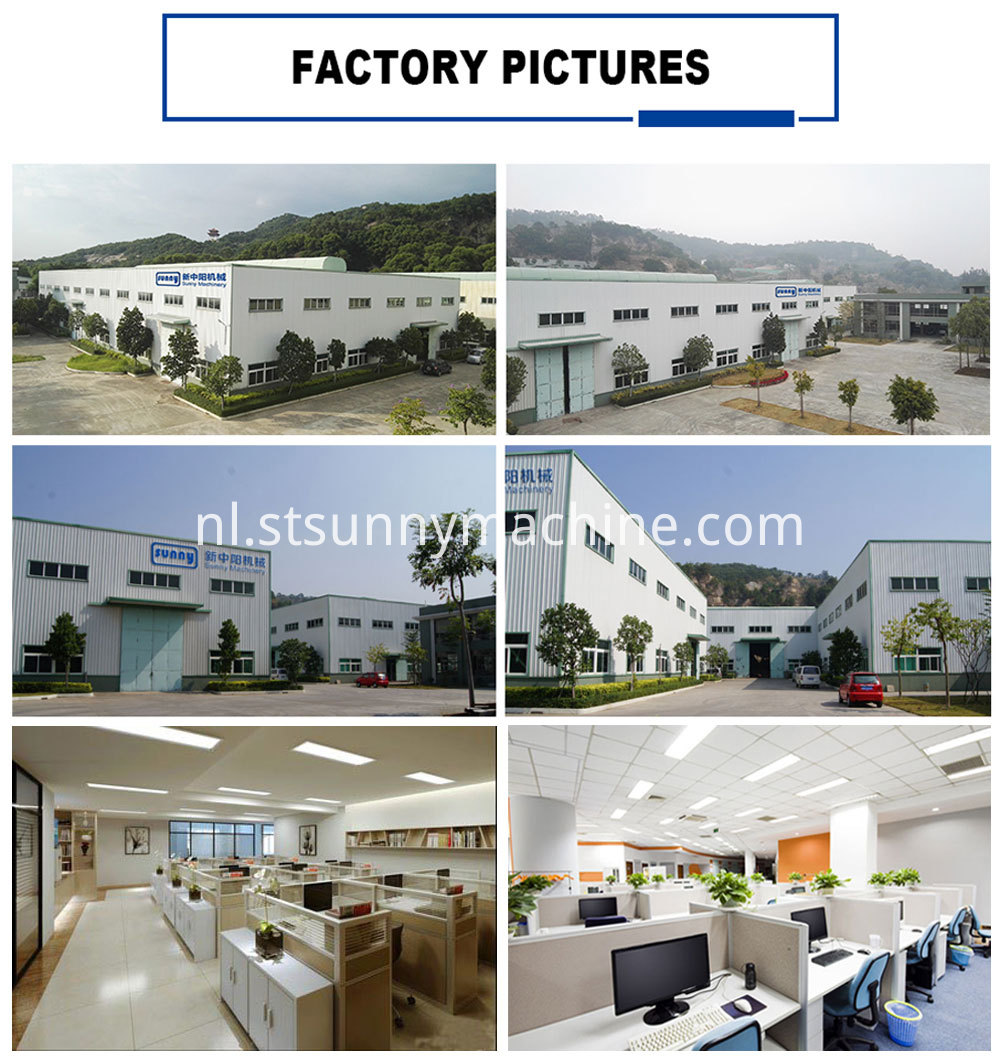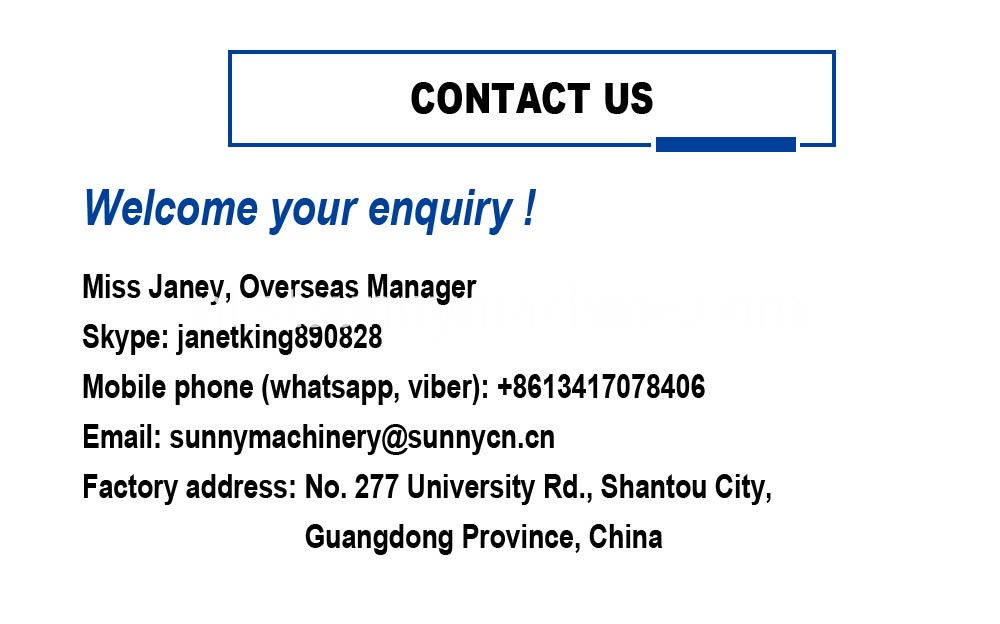 Product Categorie : Center vouwmachine