Papier snijmachine Rewinder
Productomschrijving
Product applicatie
Paper Slitting Rewinder Machine wordt voornamelijk gebruikt voor het snijden van productie aluminium gelamineerd papier, gemetalliseerd papier en karton, dat is de benodigde apparatuur van papierverpakkingsbedrijf.
| | |
| --- | --- |
| Material range | aluminum foil laminated paper, metalized paper and paperboard 35-230g/m2 |
| Material width | 1300-1350mm |
| Slitting width | 70-114mm |
| Idler roller width | 1450mm |
| Machine speed | Max.400m/min |
| Run speed | Max. 350m/min (more than 200g / m2 speed above 150 m / min) |
| Unwind diameter | Max.1500mm (3″,6″ Air-shaft) |
| Unwind motor | 22KW |
| Main traction motor | 15KW |
| Rewind motor | 7.5KW (2sets) |
| External dimension | L 4800mm x W 2500mm x H 1850mm |
| Whole machine weight | about 5T |
| Power supply | 380V±10% 50HZ 3phase 5wires |
| Compressed Air | 0.7MPa |
| Rewind end face neatness | less than 0.2mm |
| Rewind diameter | Max.850mm (3″,4.7″ Air-shaft) |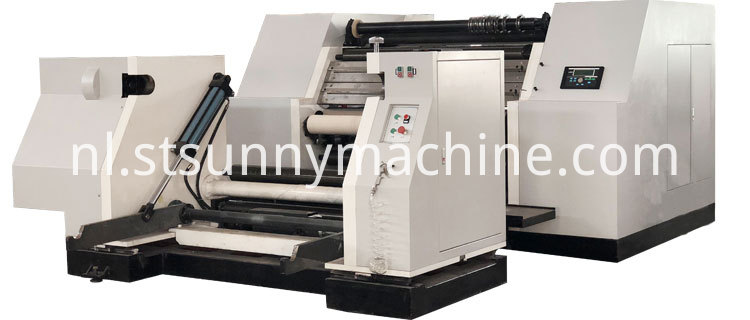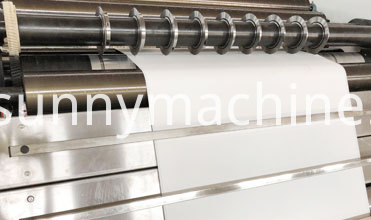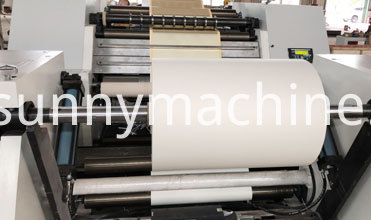 Hoofdfuncties
1) Het gehele machinesysteem neemt SIMENS PLC-controlemechanisme en HMI-interface aan bereikte volledige automatische controle die machine in hoge snelheid met stabiele prestaties garandeerde.
2) Ontspan deel neemt motoraandrijving aan ontspan met volledige automatische spanningscontrole. Luchtas laadmateriaal en heffen van de hydraulische arm. Webgeleidingssysteem neemt MITSUHASHI LPC over. Het is uitgerust met een manueel papierverbindingsplatform dat handig is om rol- en laspapier te verwisselen.
3) Snelheidssynchronisatie van Tractie en terugspoelen systeem en spanning systeem YASKAWA AC Frequency Vector controlesysteem dat internationale geavanceerde niveau te bereiken.
4) Het splijten van het onderdeel neemt de bekende ronde schijf van het merk over
snijmes, vervanging van accessoires is uiterst handig

5) Het terugspoeldeel is het terugspoelen van twee assen met AC-frequentiemotor, AC-frequentie gesloten-lus Vectorsysteemregeling met functie zoals Snelheidssynchronisatie, spanning, conische besturing.
Certificaten
Gedetailleerde afbeeldingen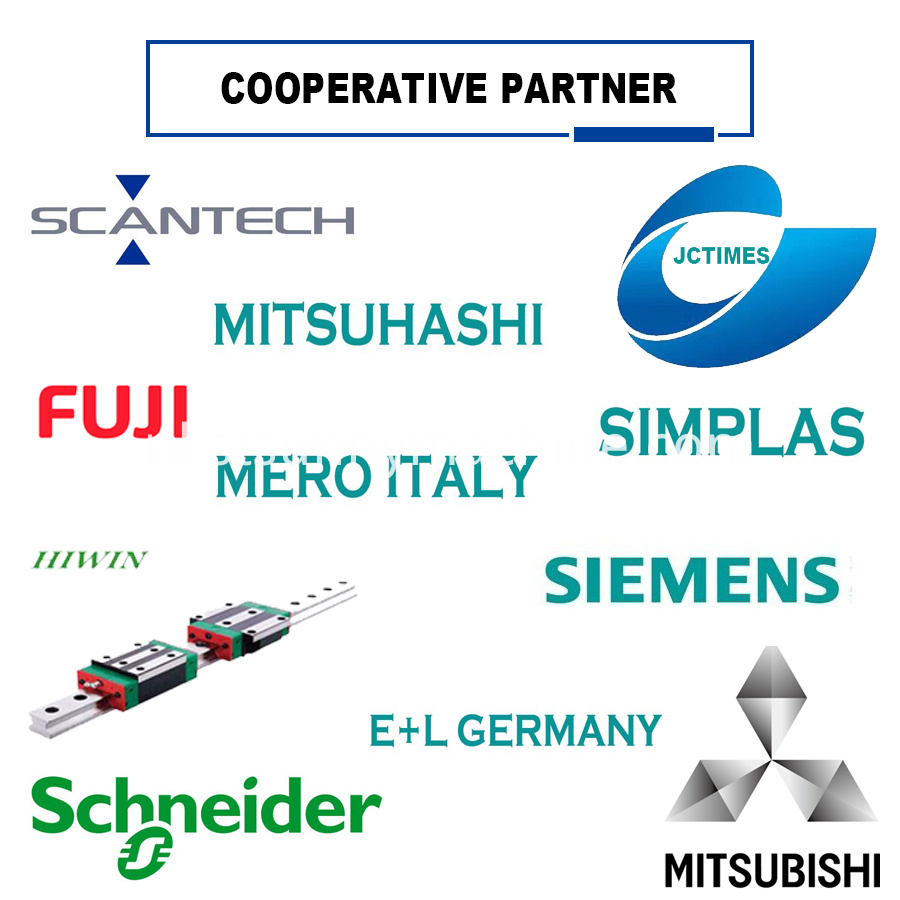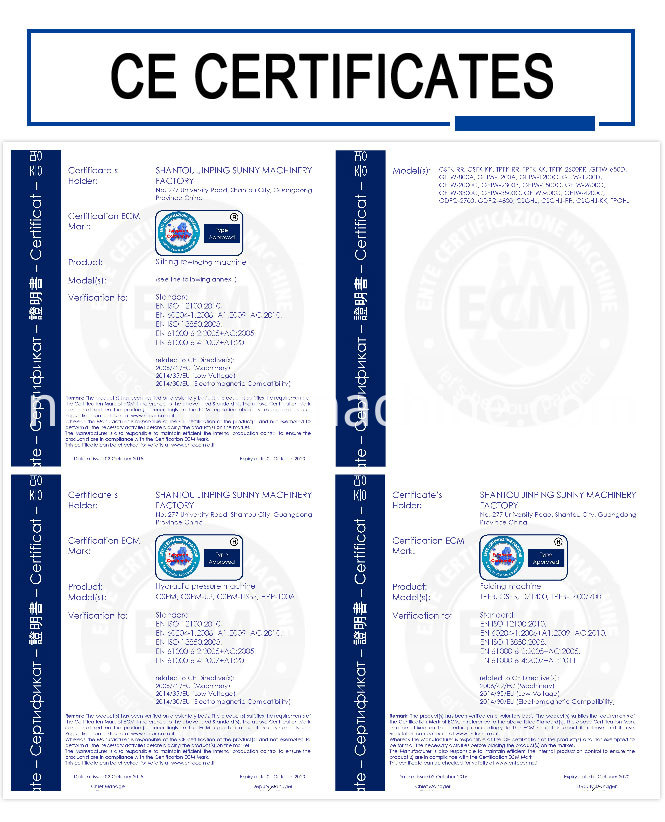 Bedrijfsinformatie:
Sunny Machinery Factory is een geïntegreerde professionele fabrikant voor het produceren, ontwerpen en verkopen van machines voor het gieten, opwinden, lamineren, coaten en CPP of CPE 3 of meerdere lagen Cast Film machines met meer dan 19 jaar ervaring.
Ons bedrijf heeft zich ontwikkeld en is op weg naar een groter concurrentievoordeel door voortdurend de technologie en innovatie te verbeteren.
Alle projecten worden onderhouden door onze expertise in Mechanical Engineer Department, Assembly Department, Electrical Department, Software Programming Department, zodat we onze klanten kunnen voorzien van onze hoogwaardige machines, ook kunnen we allerlei aanpassingen maken op basis van klantspecifieke vereisten.
Onze machines worden verkocht in vele landen, waaronder India, Indonesië, Thailand, Vietnam, Brazilië, Polen, Korea, Italië, de Filippijnen, Singapore, Rusland, Maleisië, Pakistan en zo verder.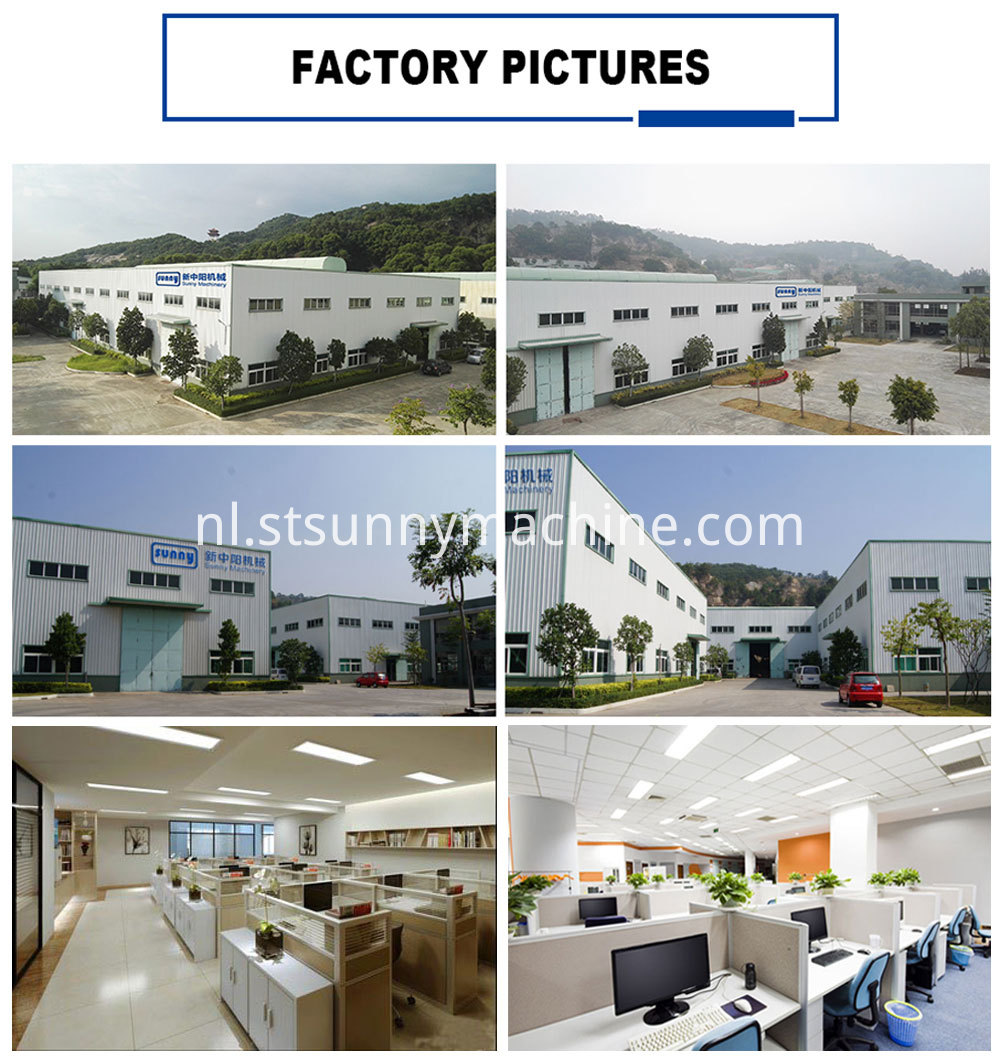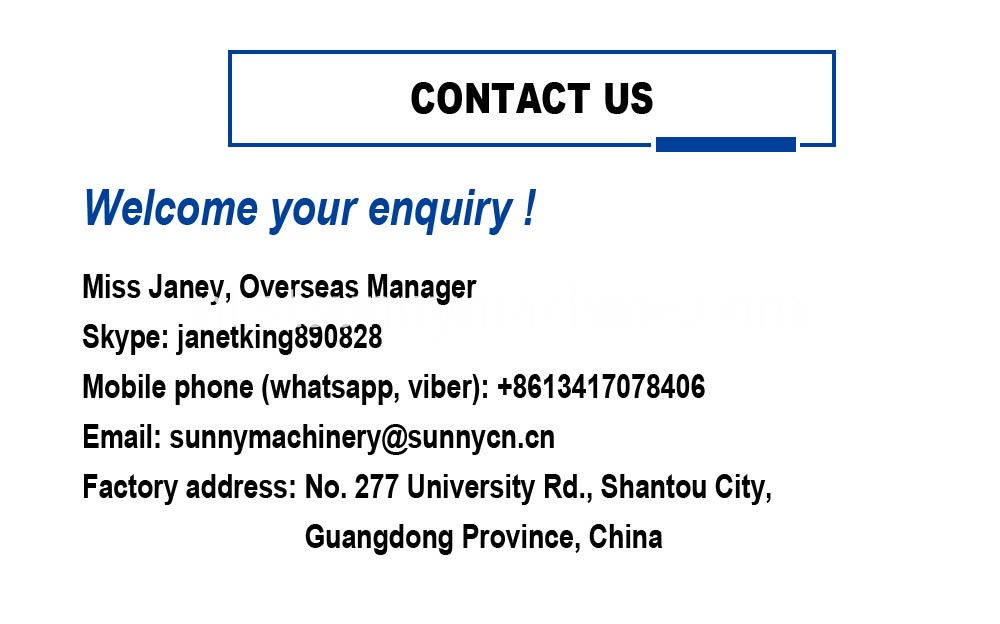 Product Categorie : Snij Machine serie > Slitten papiermachine