Jumboo-rolsnijmachine model GDFQ3500D
Jumboo rollen snijmachine is voor het converteren van verpakkingsfilms, gemetalliseerde films, tabaksfilms en alle soorten papier. Machineconcept garandeert hoge prestaties, geavanceerde technologie en ultraflexibele omzetting van verschillende materialen voor industriële toepassingen.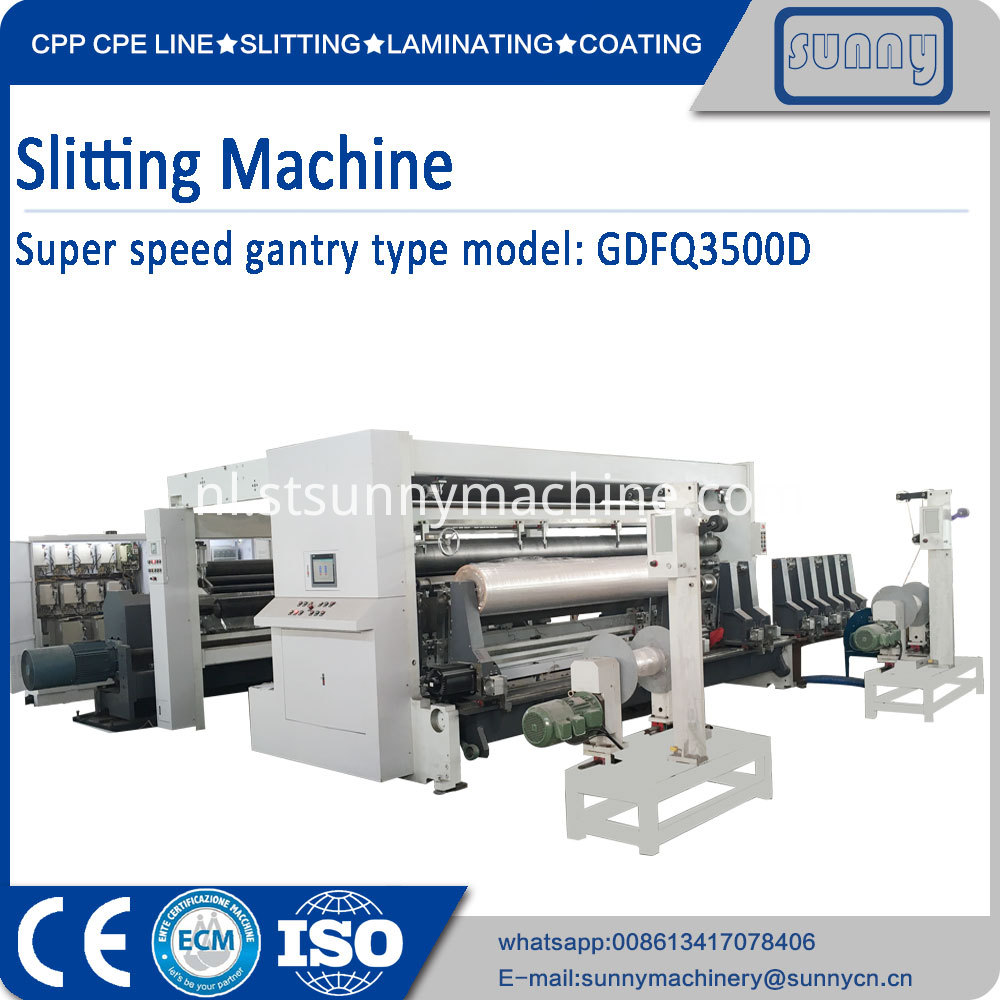 1. Materiaal divers: CPP, gemetalliseerde film
2. Dikte: 15-120um
3. Ontspan maximumdiameter: 1000MM
4. Ontspan breedte: 3200mm
5. Machinesnelheid: 600 m / min
6. Werken snelheid: 500-550 m / min (afhankelijk van materiaal verschillende en unwind & rewind kwaliteit)
7. Scheurend type: door scheermes
8. Terugspoelen maximale diameter: 1000 mm
9. Minimale terugspoelbreedte: 350 mm (2 stations)
10. Normale terugspoelbreedte: 550-1500 mm
11. Terugspoelen station: 6 eenheden totaal
12. Machinemacht: 65KW
13. Machinegewicht: ongeveer 17000 KG
14. Externe dimensie: 7500 mm (B) x 8000 mm (L) x 2220 mm (H)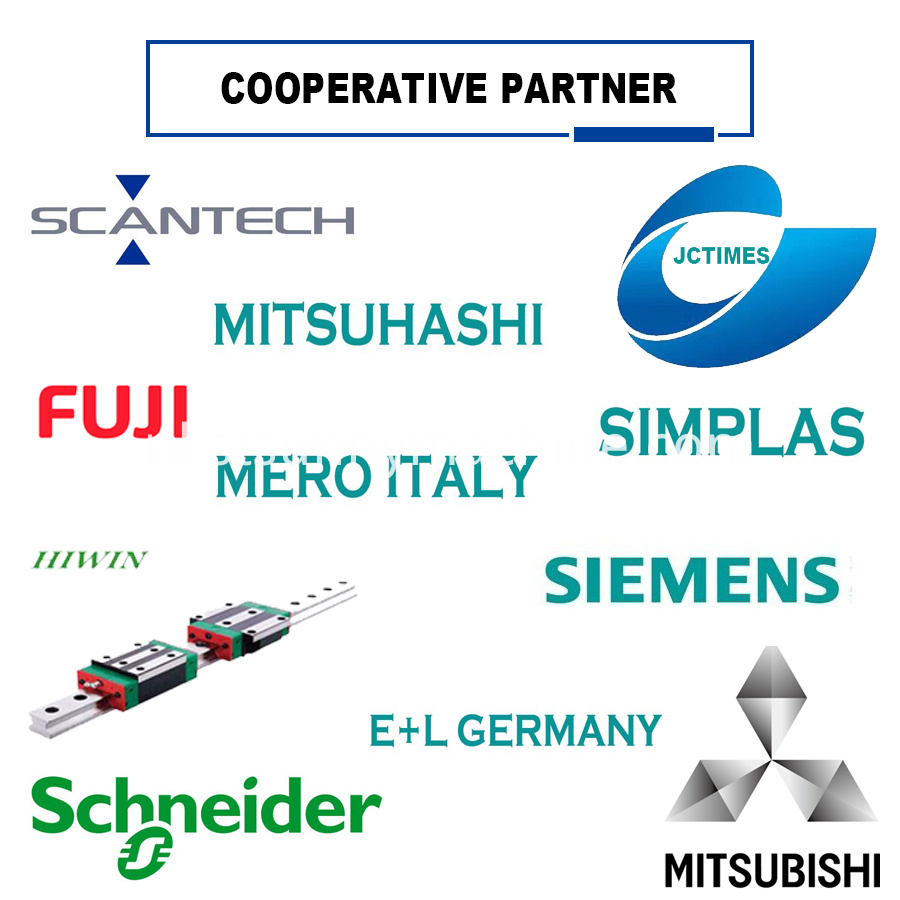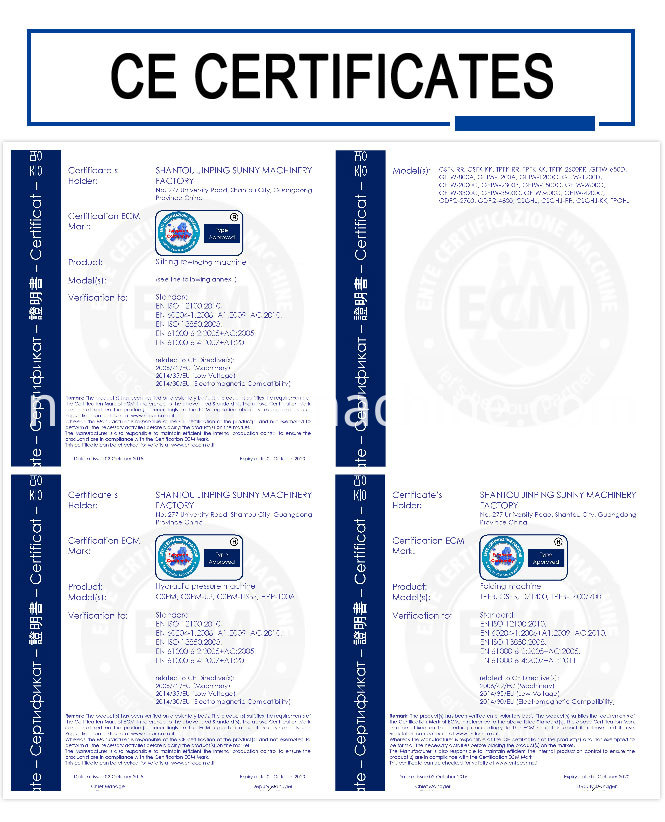 Bedrijfsinformatie:
Sunny Machinery Factory is een geïntegreerde professionele fabrikant voor het produceren, ontwerpen en verkopen van machines voor het gieten, opwinden, lamineren, coaten en CPP of CPE 3 of meerdere lagen Cast Film machines met meer dan 19 jaar ervaring.
Ons bedrijf heeft zich ontwikkeld en is op weg naar een groter concurrentievoordeel door voortdurend de technologie en innovatie te verbeteren.
Alle projecten worden onderhouden door onze expertise in Mechanical Engineer Department, Assembly Department, Electrical Department, Software Programming Department, zodat we onze klanten kunnen voorzien van onze hoogwaardige machines, ook kunnen we allerlei aanpassingen maken op basis van klantspecifieke vereisten.
Onze machines worden verkocht in vele landen, waaronder India, Indonesië, Thailand, Vietnam, Brazilië, Polen, Korea, Italië, de Filippijnen, Singapore, Rusland, Maleisië, Pakistan en zo verder.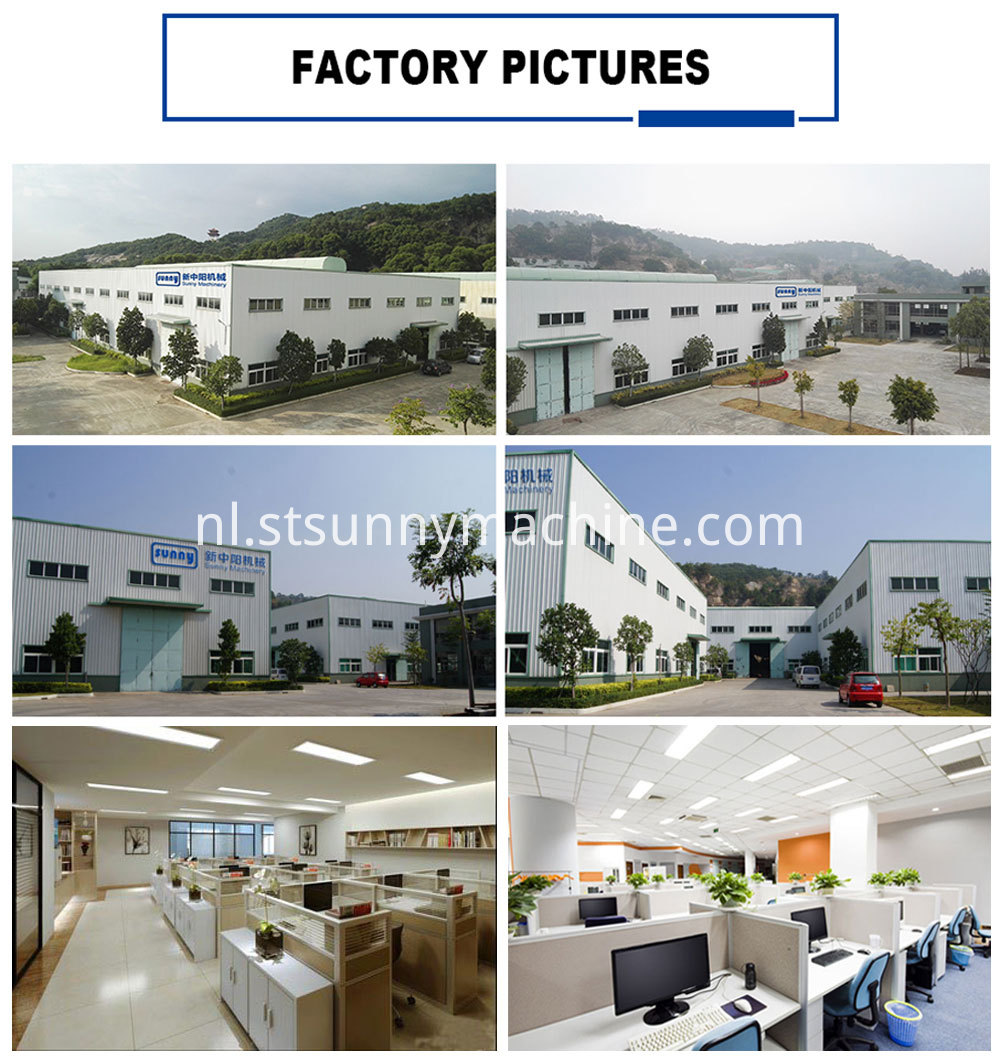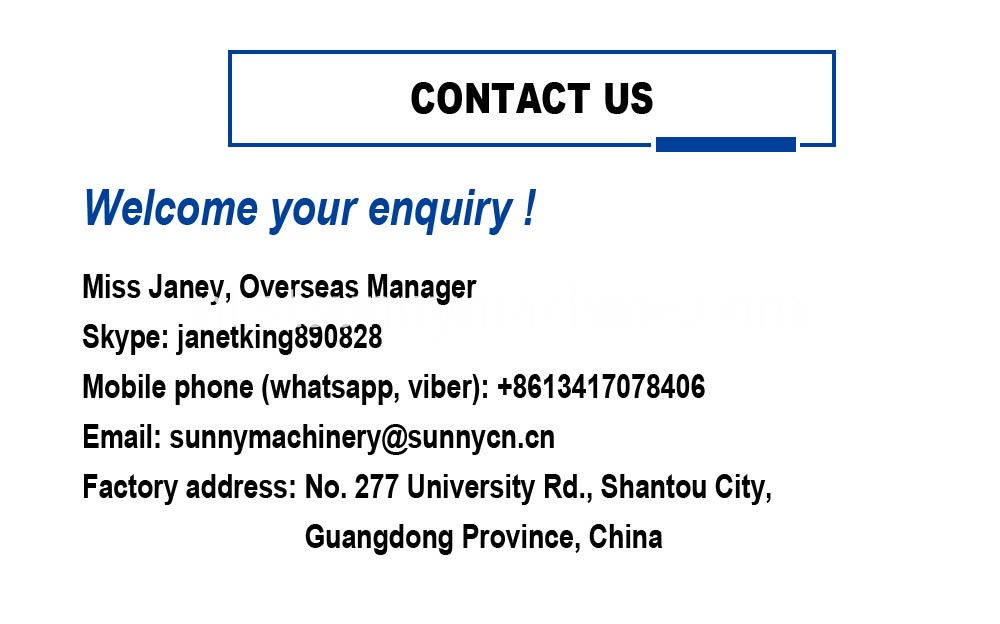 Product Categorie : Snij Machine serie > Jumbo rollen snij Machine