PET-paillettenfilmcoatingmachine TB1100
1. Film Coating Machine HUISDIEREN Lovertje Film Coating Machine TB1100 is het uitvoerig gefabriceerde product dat we verwijzen naar onze langste ervaringen en technologie.
De hele machinestructuur is redelijk en heeft een hoge werknauwkeurigheid.
Het is aangepast aan high-speed productie, ondertussen zijn er enkele complete functies in het hele machinebesturingssysteem, hoge automatiseringsgraad.
PLC Programmeerbare controller, AC variabele frequentie Driver elektrische componenten nemen allemaal de eerste klas producten van hoge kwaliteit van het buitenland, de kwaliteit van de stabilisatie van apparatuur gegarandeerd.
In vergelijking met de gelijkenisproducten van het buitenland, en de machineprestaties hebben bereikt het geavanceerde niveau.
2. Film Coating Machine PET-pailletten Film Coating Machine TB1100 is geschikt voor de productie van PET, BOPP film, papier, doek en andere materialen Coating.
Machine met goed aangepast gravure ANILOX roller direct kwantificeren coatingkopsysteem, coating gewicht 1-8 g / m 2 , geschikt viscositeitsbereik: coating No.4 cup 15-25S.
3. Film Coating Machine HUISDIEREN Lovertje Film Coating Machine TB1100 is de speciale coating machine voor het coaten van PET-platen, enz. Materiaal.
Het is op grote schaal geschikt voor het produceren van kleding sequin, transfer metalize film, laser versieren film, alumite aluminiumfilm en andere speciale functie coating
Ontspan de rembekrachtiging en neem de YASKAWA SERVO-motor met automatische constante spanning tot rust.
4. Droogoven verdeeld in 6 segmenten, elektrische verwarming, heteluchtuitstootdroogmethode, elk segment automatische detectie van constante temperatuurregeling,
volume van de luchtinlaat en luchtuitlaat kan worden aangepast aan de vraag van de technologie.
5. Heropend Deel keurt YASKAWA SERVO-MOTOR goed, MITSUBISHI laadceldetectie geeft automatische spanningsregeling feedback,
voorzag hoge precieze opwinding van speciale spanningsregeling van de tapse functie.
Terugspoelen beugel keurt SERVO volgsysteem, filmpad is kort, spanning is stabiel.
Belangrijkste technische parameters:
1). Effectieve breedte: 1100 mm
Looprolbreedte: 1200 mm
2). Geschikt substraatmateriaal: PET-folie 0,012-0.200 mm
3). Maximale machinesnelheid: maximaal 150 m / min
4). Loopsnelheid: maximaal 130m / min
5). Maximale afwikkeldiameter: 800 mm
6). Maximale terugspoeldiameter: 800 mm
7). Verwarmingsmethode: elektrische verwarming, heteluchtuitstootdroogmethode.
8). Maximale droogtemperatuur: 180 graden Celsius
9). Diameter van de rollenkern: 3 inches, 6 inches
10). Voeding: 380 V ± 10%, 50 HZ, 3 Fase 5 Lijnen
11). Gehele machinemacht: ongeveer 350kw
12). Luchtbron : 0.8MPa , 0.3m3 / min. Drogen Perslucht
13). Externe dimensie: 163700 mm x3800 mm x 4100 mm
Meer details Als volgt alleen voor referentie: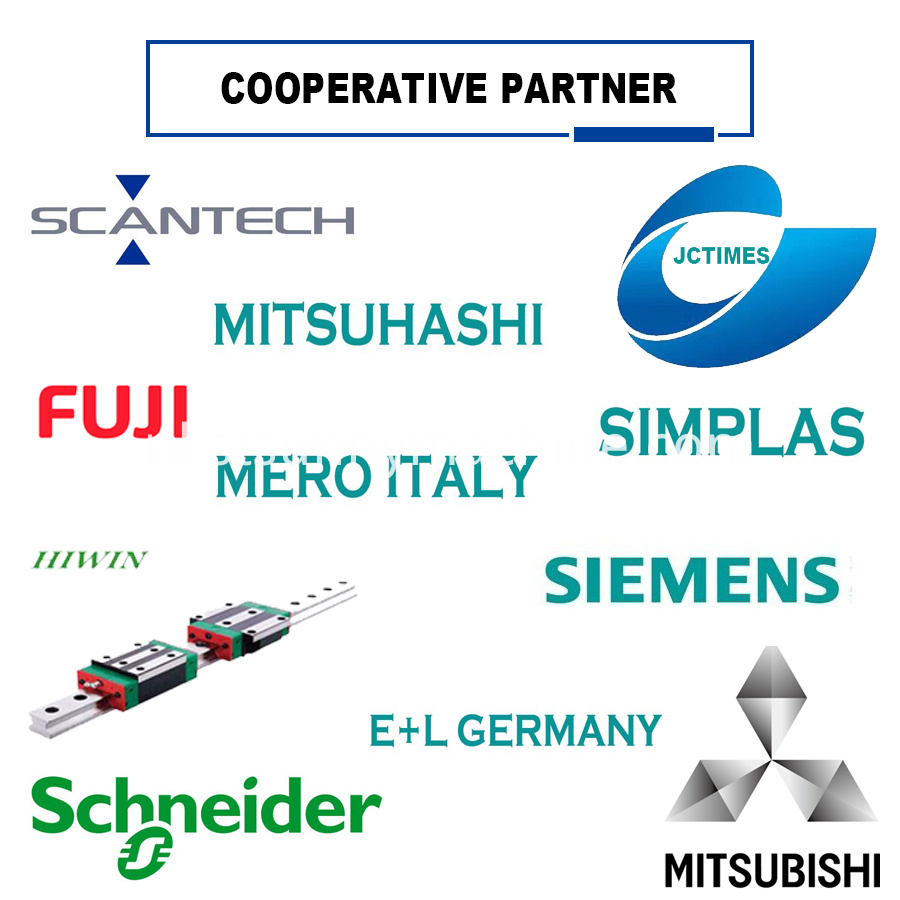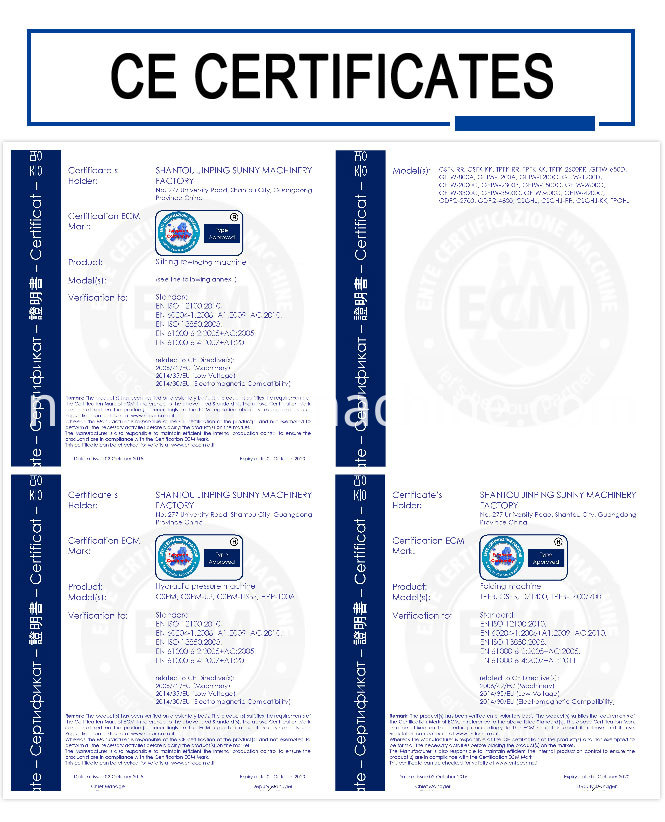 Bedrijfsinformatie:
Sunny Machinery Factory is een geïntegreerde professionele fabrikant voor het produceren, ontwerpen en verkopen van machines voor het gieten, terugspoelen, lamineren, coaten en CPP of CPE 3 of meerdere lagen Cast Film machines met meer dan 19 jaar ervaring.
Ons bedrijf heeft zich ontwikkeld en is op weg naar een groter concurrentievoordeel door voortdurend de technologie en innovatie te verbeteren.
Alle projecten worden onderhouden door onze expertise in Mechanical Engineer Department, Assembly Department, Electrical Department, Software Programming Department, zodat we onze klanten kunnen voorzien van onze hoogwaardige machines, ook kunnen we allerlei aanpassingen maken op basis van klantspecifieke vereisten.
Onze machines worden verkocht in vele landen, waaronder India, Indonesië, Thailand, Vietnam, Brazilië, Polen, Korea, Italië, de Filippijnen, Singapore, Rusland, Maleisië, Pakistan en zo verder.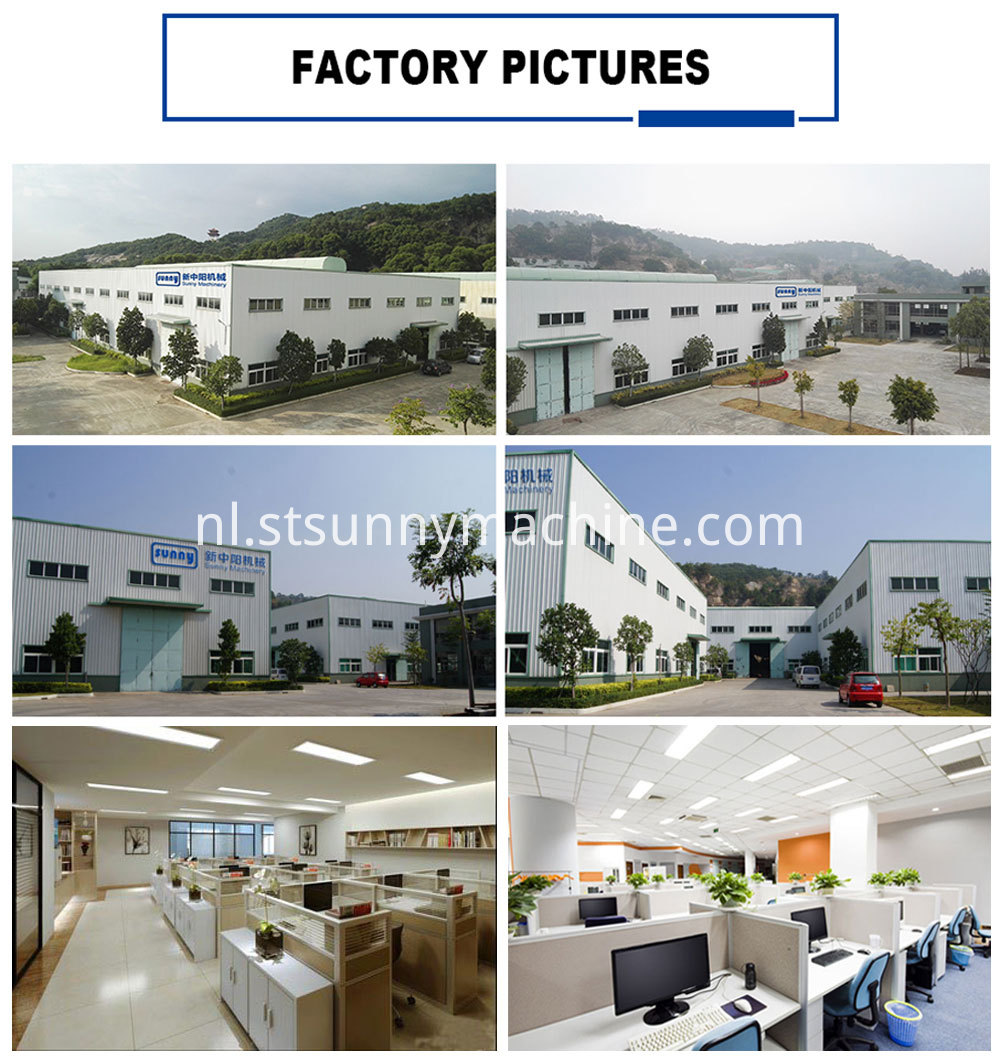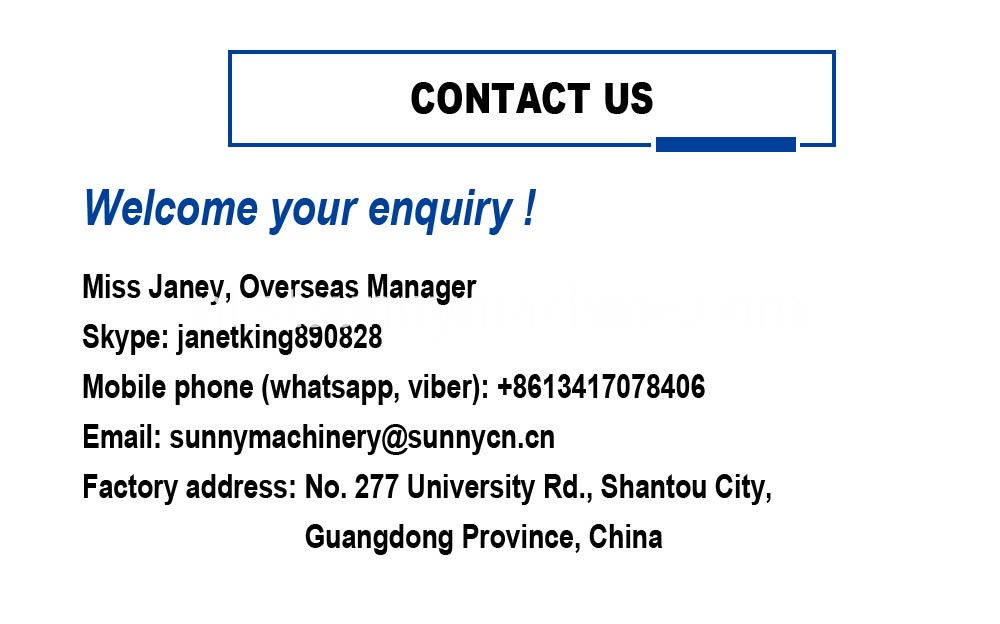 Product Categorie : Coating Machine serie > Filmmachine Coating